Where Quality Has No Limits
Your translation agency in Berlin
EnergyTranslations is your reliable, cost-effective & fast-growing translation agency. As a professional translation agency, we help you communicate efficiently and profitably with your customers.
Inaccurate translations of contracts, operating instructions, product descriptions etc. can cost you or your company a lot of money and damage your image considerably. Accurate and precise translations done by professionally trained and specialised translators can avoid such problems and give your company an international image.
Rely on the linguistic and cultural expertise of your translation agency in Berlin – EnergyTranslations!

All texts in high quality
Whether you need a page, a comprehensive user manual or a company presentation translated, EnergyTranslations is there for you. As a competent translation agency, we respond promptly to your price request, meet the agreed deadline and deliver the quality you expect.

Fast & Punctual
Our delivery dates are binding. Any delay will be communicated immediately.

Confidentiality
Each translator shall treat each translation as confidential and shall not be entitled to publish or sell it.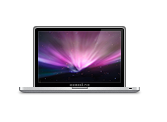 Our team
Our team consists of professional, specially trained and native-speaking translators. Therefore, we can ensure that your business concept does not fail due to language barriers, but also becomes successful internationally and worldwide. Furthermore, we guarantee translations that meet the highest standards - regardless of the time zone.
EnergyTranslations - The absolute right choice!
Do you need a translation? Then EnergyTranslations is exactly the right partner for you!
This is how EnergyTranslations processes your request:
EnergyTranslations currently offers translations in the following languages: